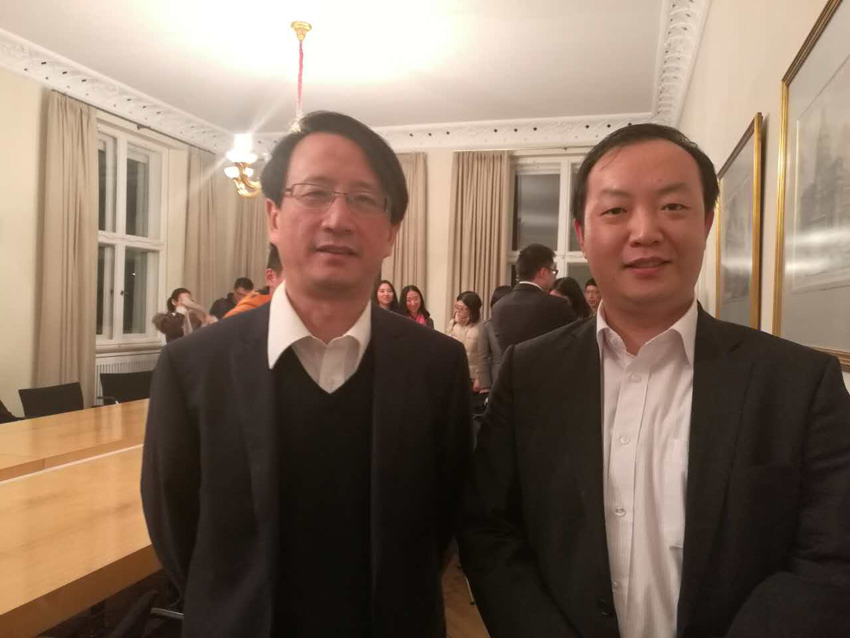 Wu Zhaohui, President of Zhejiang University, attended the "Sino-Germany Higher Education and Technology Innovation Forum" held in Free University of Berlin on November 25th. The forum is the supporting conference of the seventh Sino-Europe Forum of the Hamburg Summit at which Liu Yandong, Vice Premier of the State Council of the People's Republic of China, attended the opening ceremony and gave a keynote speech.

As an alumni of Zhejiang University, Frankschu was invited to attend the exchange activity held by President Wu in Germany and accepted the tasks assigned by him, doing his share for enhancing the exchange and cooperation between China and Germany for Zhejiang University.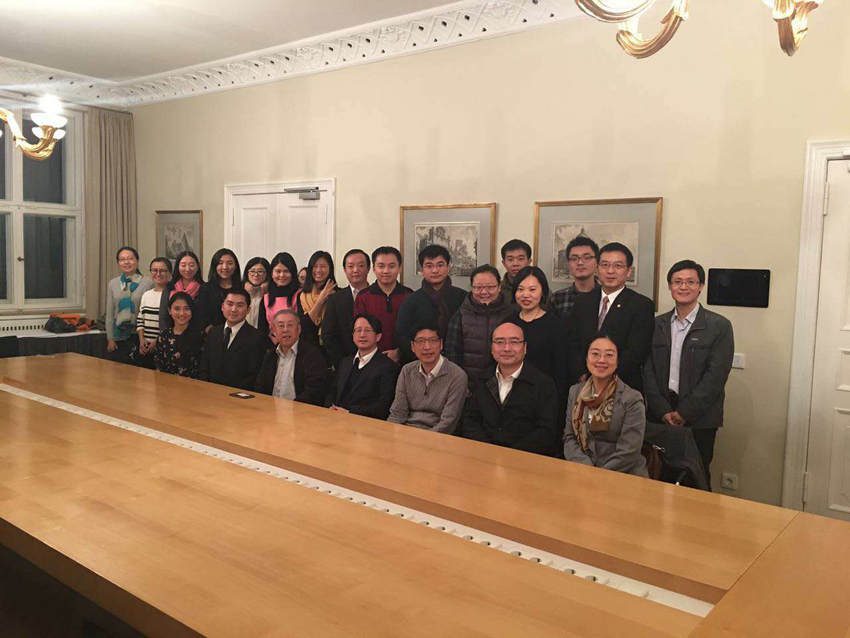 Over 60 presidents of Sino-Germany elite research-oriented universities attended the forum. During the session of open question speeches, Wu Zhaozhong put forward the idea of enhancing university governance structure to build top universities, which echoed resoundingly across presidents. The forum has laid a solid foundation for further enhancing the cooperation between Zhejiang University and top universities and enterprises in German.